We SAFELY and EFFECTIVELY remove grease without harming your equipment.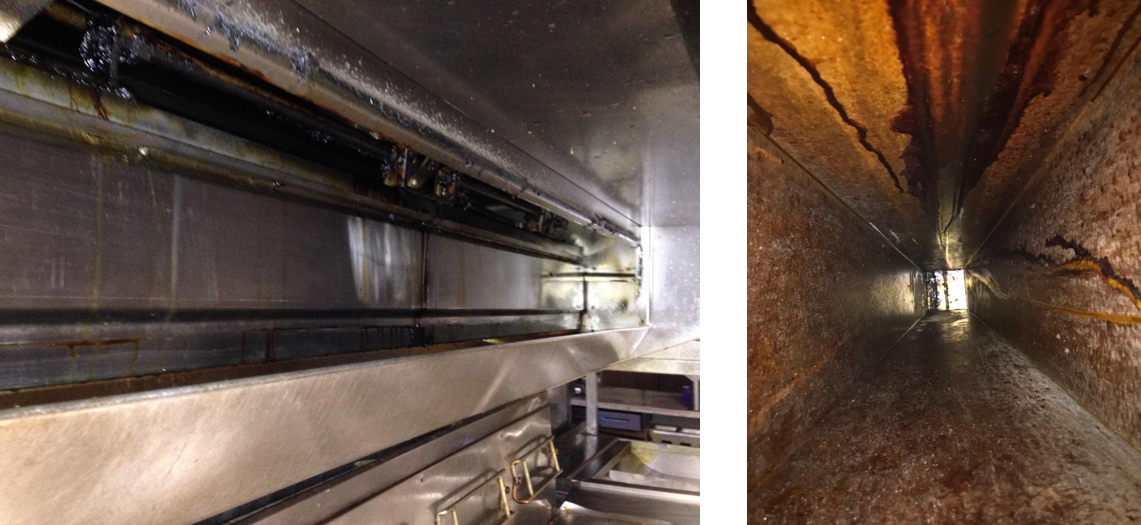 SERVICE FEATURES
Full Exhaust System Cleaning
Professionally Trained and Certified Cleaners
Next Cleaning Reminders
Before and After Pictures of Every Job
Pull Out Equipment to Fully Clean All Areas
CLEANING HELPS AVOID
Violation of NFPA Codes
Health Code Violations
Unhealthy Sanitary Conditions
Decreased Air Flow
Grease Fires in Exhaust Fan
Damage to Fan and Roof
Reduced Fan and Roof Longevity
Loss of Customers
Loss of Revenue
Cleaning your full exhaust system regularly is key to making your business safer for your patrons and employees.
Trust Protegis Fire & Safety's cleaning services to keep you safe.
800.875.7200