Let Us Make Sure Your Fire Extinguisher Will Work For You
Fire Extinguisher Capabilities
 
Maintenance Inspections
On a yearly basis, we do a complete examination of the fire extinguisher and identify anything that needs to be repaired.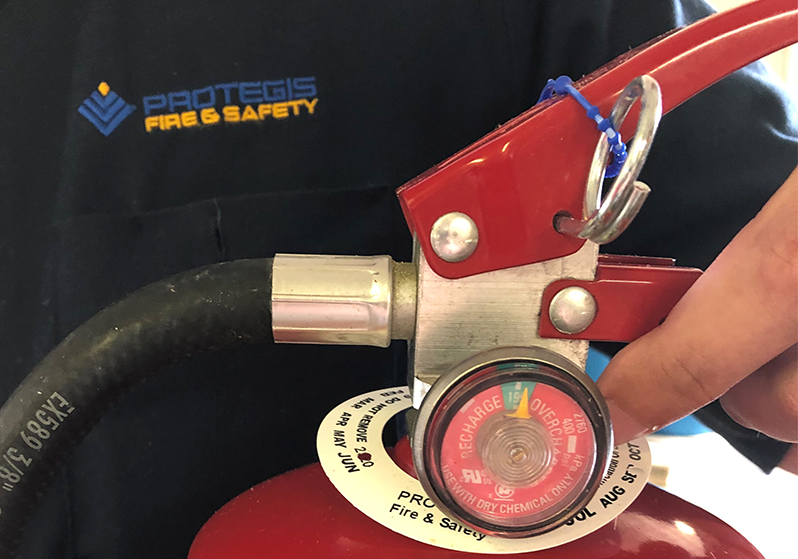 Recharge
Anytime a fire extinguisher is discharged, even for a second, it needs to be properly serviced, or it may not work when needed.
Service
We perform routine service to ensure your extinguishers adhere to local, state, and national codes, including six-year and twelve-year required services.
Hydrostatic Testing
Over time, visual inspections aren't enough. To validate the structural integrity and safety of your extinguisher, we perform hydrostatic testing.
Multiple Types of Fire Training Classes Available!
Click Link to Learn More.
https://www.protegis.com/services/training-services/
We hope you never have to use your fire extinguishers but to be safe, let us make sure they will work for you. Services vary by location,  so contact us today to discuss your needs.
Call Us 800.875.7200